Russell Cooper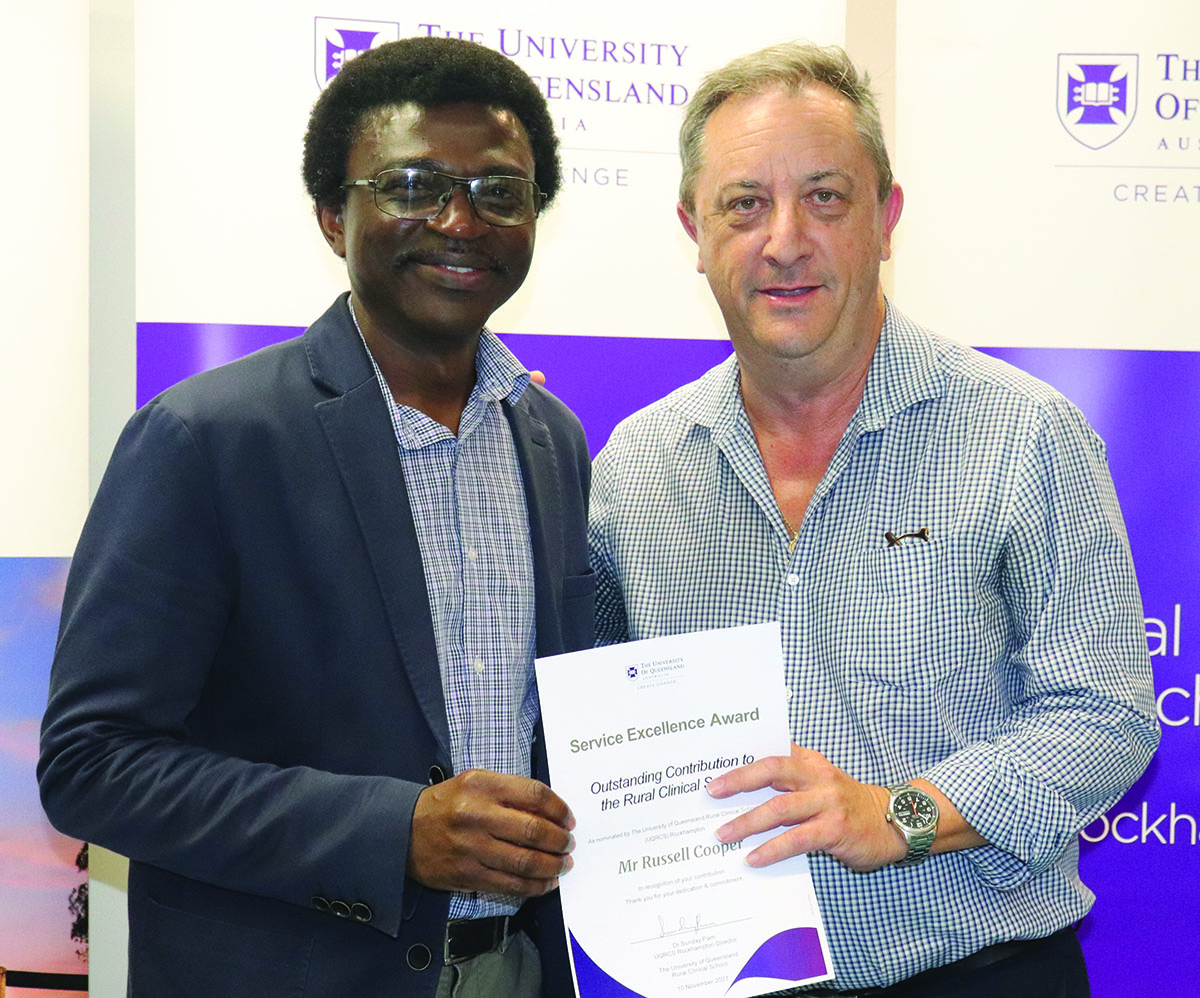 Mr Russell Cooper is the definition of a community champion. He is the thread that makes up the fabric of our community, and the Rockhampton Regional Clinical Unit is fortunate to have him as a trusted advisor.
Russell, a practicing optometrist who has operated his Rockhampton business for over 30 years, joined UQ's medicine program before the Regional Clinical Unit was formed.
Operating out of the Rockhampton Mater Hospital, he began teaching 3rd and 4th year UQ medical students from around 2010.
As well as being an advisor, Russell has worked as Deputy Chair of our Community Advisory Group and an official for the Multiple Mini Interviews (a selection process for future students), and continues to facilitate and enrich student experiences in our region.
In 2022, he will help establish an extra-curricular activities portfolio to introduce future students to the community and identify events of possible interest.
The jewel in the crown is Russell's ability to connect community and school. When we have issues with accommodation, we call Russell, when we need to find an event space in the region, we call Russell, when we need to find a netball group for students, we call Russell.
Being the Area Governor for Rotary has also placed him in a good position to connect students to the community.
In 2021, he received the Outstanding Contribution to the Rural Clinical School honours at the recent Rockhampton Regional Clinical Unit Teaching Awards.
When asked why he continues to support us each year, Russell answered "because the students never fail to inspire me."
"They are amazing in their abilities and teaching them makes me examine how I do things; learning is a two-way street."