In 2021, The University of Queensland Rural Clinical School (UQRCS) continued to work to foster a skilled and dynamic medical workforce to meet the needs of regional, rural and remote Queensland. It was another year of challenge, resilience, innovation and growth.
During 2021, we were pleased to have finalised the UQRCS Strategic Plan. This five year plan guides the direction of our core business to deliver high-quality medical education and research in regional, rural and remote Queensland and address rural medical workforce shortages.
The UQRCS Strategic Plan is designed to enhance the Rural Clinical School's work in its local communities, with a specific focus on regional, rural and remote populations, and aligns with the Faculty of Medicine's Strategic Intent Plan (2019 – 2021), the UQ Strategic Plan (2018 – 2021) and UQ Reconciliation Action Plan (2019 – 2022).
It was a momentous year for regional and rural medical education, with the Central Queensland - Wide Bay Regional Medical Pathway set to commence in 2022, and the announcement of a new Medical Pathway for the Darling Downs - South West regions.
These Pathways are game changers aimed at securing long-term, locally trained workforces and sustainable improved health outcomes for Queensland's regional, rural and remote communities. They will give students from regional areas the opportunity to study and train in regional and rural areas, and ultimately stay and practice medicine in these areas.
We collaborated with CQUniversity, and the Central Queensland and Wide Bay Hospital and Health Services to prepare for the first provisional entry cohort of 40 students. These students commence their undergraduate degree with CQUniversity in 2022, before moving to  UQRCS in 2025. The first graduate entry cohort will commence in 2023 with 60 graduate entry places available.
We signed a Memorandum of Understanding with Darling Downs Health, South West Hospital and Health Service and the University of Southern Queensland to train 120 doctors annually in these regions by 2026.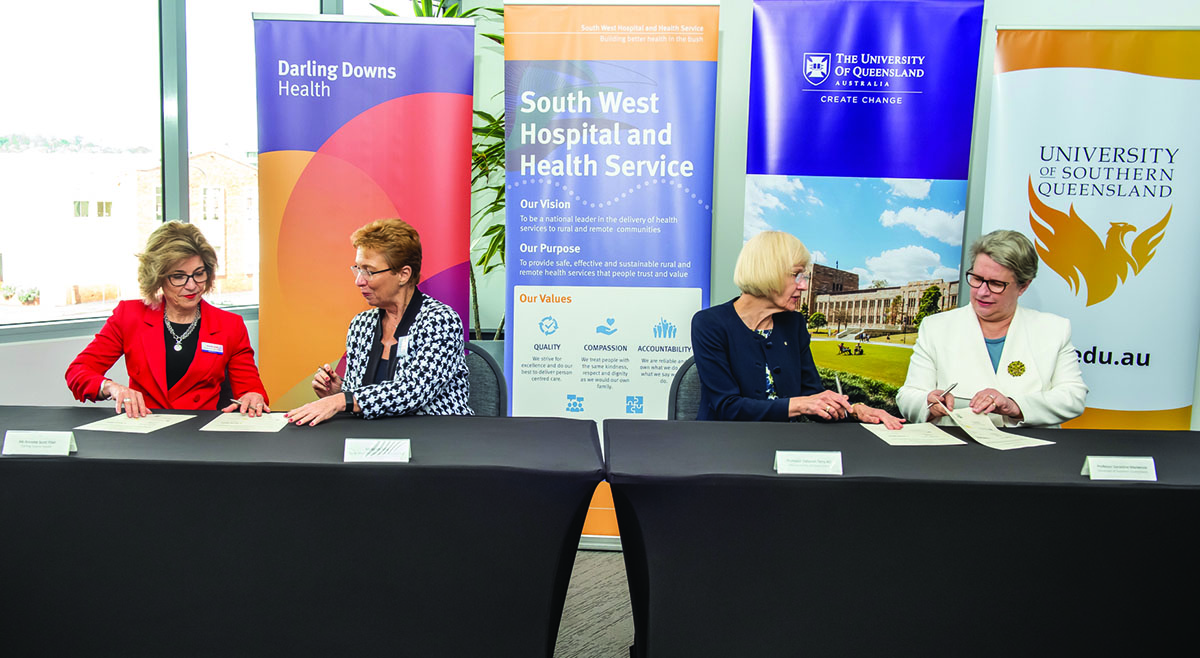 The COVID-19 pandemic led to a transformation in the way we work. Fortunately, most of our students were able to carry out uninterrupted studies and placements, however we adapted and redesigned our traditional education model to deliver engaging online learning opportunities and events. Our adaptability led to an increased interest in, and number of applications to join, UQRCS.
We celebrate our 2021 achievements and accomplishments and look forward to further growth and enthusiasm in 2022.