When Jemma Sellwood was four years old, a meeting with her brother's paediatrician led her to tell her parents that she too would become a paediatrician when she grew up.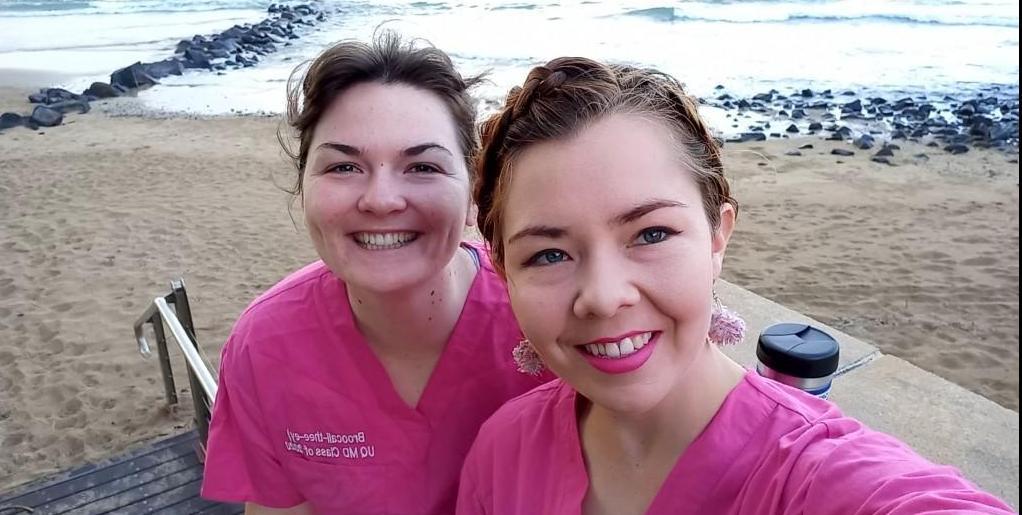 This week, twenty years since that declaration, Jemma is one of twelve Year 4 students based at The University of Queensland Rural Clinical School (UQRCS) Bundaberg, graduating with a Doctor of Medicine (MD).
Choosing to undertake her First Year Observership in Bundaberg Hospital's Paediatric Department, not only helped Jemma feel confident that she wanted to pursue a career in paediatrics, but it also opened her eyes to the benefits of studying at UQRCS Bundaberg.
"From my first experience in Bundaberg I was drawn to the sense of community and unique opportunities available in a regional hospital," she said.
Jemma went on to preference and be accepted to complete her Year 3 and Year 4 clinical placements in Bundaberg.
"There has been an incredible sense of community among the medical students living there that has provided me with friendships that will last a lifetime.
"Throughout my study I have received endless support from my fellow students and junior doctors, from informal tutorials and encouragement to practice OSCEs; I will be forever grateful for the time they devoted to helping us succeed," she said.
Jemma says the living and studying in Bundaberg has not only presented her with amazing and unexpected opportunities. The easy going, easy to navigate feel has also won her over.

"Personally, I hate city driving and traffic, so I have been very spoiled with five minute commutes to the hospital where parking (like everywhere in Bundaberg) is easy and free.
"You don't have to drive very far in Bundy to visit amazing cafes and restaurants, strawberry farms, the beach; everything is within a twenty minute drive," she said.
Of the twelve students graduating in Bundaberg, Jemma is one of four returning to the Wide Bay Hospital and Health Service at the Bundaberg Hospital as an Intern in 2021.
"I had an incredible experience during my paediatric rotation in Bundaberg and can't think of a better team or hospital in which to begin my career," she said.
UQRCS Bundaberg Director, Dr Jash Kumar is pleased to see that the opportunity to undertake regional training gives junior doctors career pathways into fellowship programs and progress their careers.
"The UQRCS Bundaberg in affiliation with regional hospitals provide great opportunity for students to gain a lot of hands-on-experience which is vital to ongoing success as junior doctors.
"The long term goal is to facilitate ongoing training in the regional hospitals and for these doctors to go on to onto settle and work within these regional centres as consultants," he said.